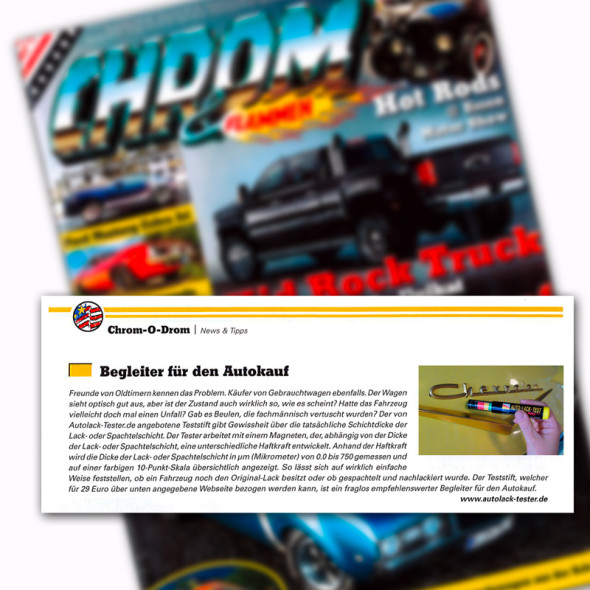 Companion for the

purchase of automobiles
Friends of classic cars know the problem. Buyers of used cars also. The car looks visually good, but is the state really what it seems? Had the vehicle an accident? Were there bumps that were hushed up professionally? The test pen offered by Autolack-Tester.de gives certainty of the actual thickness of the paint or filler layer. The tester works with a magnet which, depending on the thickness of the coating or filler layer, has a different adhesive force.
Using the adhesive strength, the thickness of paint or filler layer is measured in microns (micrometers) from 0.0 to 750 and is clearly displayed on a colored 10-point scale. So it can be established in a truly simple manner whether a vehicle has still the original paint or has been primed and repainted. The test pin, which can be purchased for 29 euros on the website Autolack-Tester.de, is unquestionably a good companion for the car purchase.
Published in Chrom & Flammen 02/2016