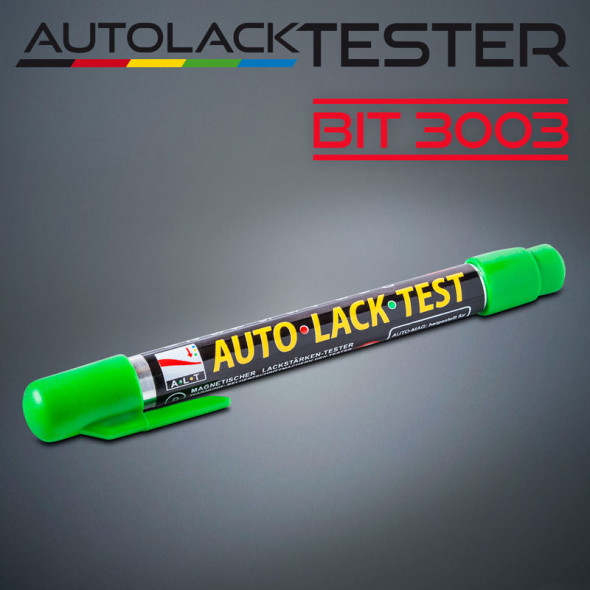 The "smaller brother" of our Carpaint Tester Pro is now available. You can order the BIT 3003 directly in the >> Webshop << .
The lacquer layer thickness is displayed on a colored scale so that you can determine the paint condition of a vehicle within a very short time.
Too thin coating layers have less corrosion protection as well as less protection from mechanical damage. In most cases, thick lacquer layers are found, which result from the fact that additional paint layers have been applied after accidents. Such additional lacquer layers impair the elasticity, adhesiveness and resistance of the lacquer. They tend to break and crumble. For this reason, the correct thickness of the varnish layer is very important. Our Carpaint Tester BIT 3003 enables you to test lacquer layer thickness…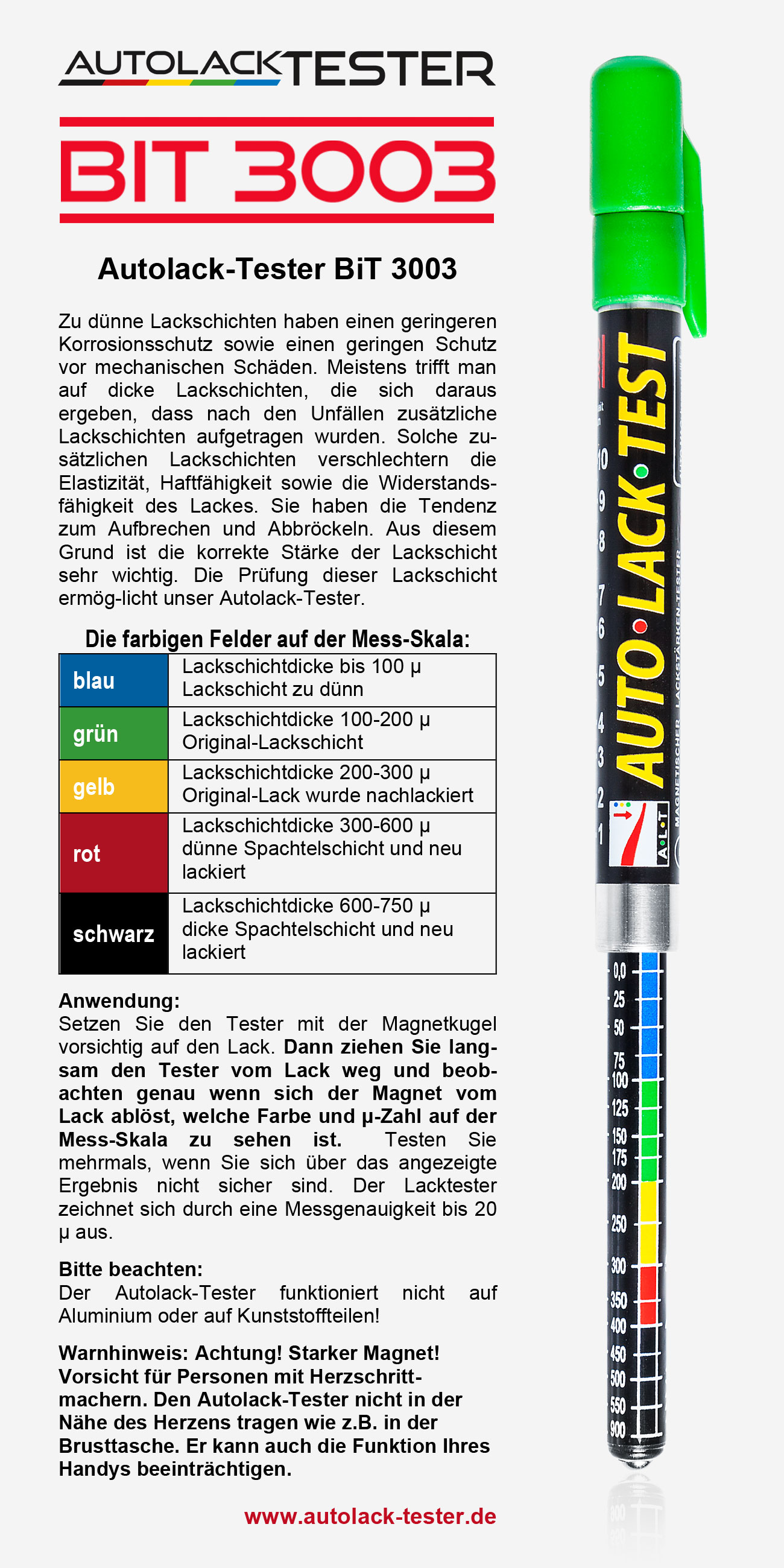 Order online now!